Just wanted to give you a bit of background of just who I am and what I do when I'm not designing and developing things for the web! If you missed it on the home page, my name is Ross Smith. I was born and raised in Central Indiana. I attended Lapel High School where I played many different sports and developed friendships that are still going strong to this very day.
After graduating high school, I went on to attend IUPUI for front-end web design and development. It is during this time that I started to have a deep interest and passion for the web and all things that utilized it. Keep in mind that Facebook was still very much in its infancy and Google was just starting to really get traction as the leading search engine. Everything was changing very fast in the world as social media and the internet slowly started to become an integral part of daily life for all.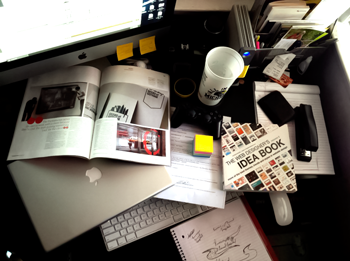 It was the fall of my Junior year that I got an internship at Achieve, an Indianapolis based nonprofit consulting firm specializing in millennial engagement. My role with the company was to assist the Digital Media Manager and edit video for the company's site. As time went on, my role and responsibilities with Achieve quickly grew and I was hired on in December as a part-time employee. I soon started working with many great clients and advancing my skill set everyday.
The following August I discovered a position at a small company called Netmasons, that I still call home to this day. I have carried over my experience and skills in design but have focused a lot on the development aspect during the past months. Not only do I design and develop web sites, I also have the pleasure of interacting with clients and managing various projects. Each and every day I learn more and look forward to what each new client/project will bring!
When I do manage to get some free time from work and freelancing, I get outside and away from technology as much as possible to stay sane. I enjoy hitting the trails again at the Rangeline Nature Preserve on my mountain bike and running the occasional 5K race when they are close to home. The Fall season brings with it my favorite sport, football! Did I say go Colts!? I'm very close to my friends and family and enjoy each and every second I can get with them. I'm sure you're probably tired of me rambling on so if you have any further questions, drop me a line on the contact page. Thanks for reading and I look forward to hearing or meeting with you soon!
- Ross Smith